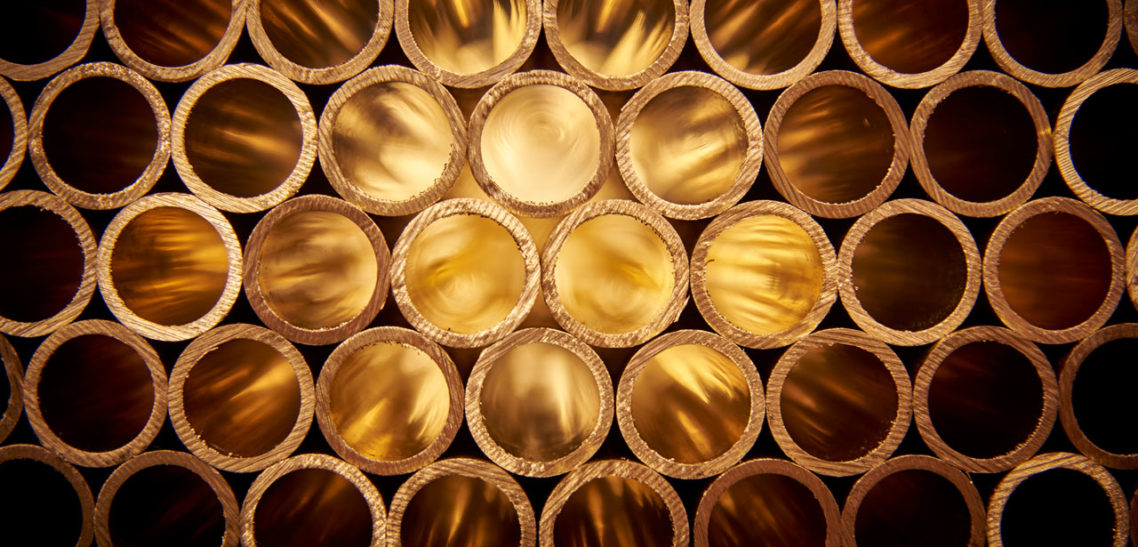 Waterstone – Lead Free Down to the Core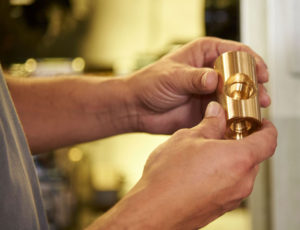 Here at Waterstone, we strive to produce the highest quality faucets in the market. We understand the importance of using Eco-friendly materials to ensure the utmost safety and happiness to our customers. In order to guarantee the satisfaction of our customers, we use a lead free Eco Brass supplied by an American mill – Chase Brass in Ohio.
Lead Free Eco Brass is different from regular brass in that it is required to meet a higher standard of excellence. Many times regular brass can include chemicals and metals that aren't safe for human consumption. Lead Free Eco Brass upholds the standard of excellence by removing all of those chemicals and metals. Eco Brass is NSF 14 Compliant: Approved by the NSF (National Sanitation Foundation) and is not only Lead free but also Arsenic and Bismuth free.
As well as being Lead free, Bismuth free, and Arsenic free, Eco Brass is also corrosion resistant to chemicals found in water and gas. It is also resistant to boiler and pressure vessel code registered alloy. Which means that it won't break down under the constant flow of water, hot or cold. Eco Brass has the strength equivalent to Stainless Steel and it won't get brittle at high temperatures. It is the highest quality brass in the market, and even though you may not notice, Waterstone cares enough to make sure that you don't have too. We have your safety and longevity at heart when we choose to make our faucets from the highest quality materials. Waterstone Faucets are excellence to their core, quite literally!
Lead Free: Why does it matter to be Lead free? Studies have shown that regular consumption of small amounts of lead can lead to lead toxicity. So, let's say you buy a faucet that contains lead in the inner workings. If you drink water from that faucet, over a certain amount of time you are going to be exposed to possible lead toxicity. Lead toxicity can cause abdominal pain, cramps, aggressive behavior, sleep problems, headaches, loss of appetite, fatigue, high blood pressure, numbness or tingling in the extremities, memory loss, anemia, kidney dysfunction and most importantly, loss of developmental skills in children. If you want to keep your family safe, Lead Free Eco Brass is the way to go.
Arsenic Free: Like Lead, Arsenic is not something that you want to be ingesting regularly. Arsenic is a natural metalloid chemical that may be present in groundwater. Ingestion only poses health problems if a dangerous amount of arsenic enters the body. Then, it can lead to cancer, liver disease, coma, and death.
Bismuth Free: Bismuth can often be found in unclean brass. While many people will tell you that bismuth is non-toxic in small amounts, sufficient exposure can produce nausea, headache, diarrhea, and pain.
About Chase Brass
Chase Brass and Copper Company traces its origin back to 1837, and today is recognized as one of the most efficient brass rod mills in North America. We place specific emphasis on the quality of our product supported by prompt reliable service to our customers. We market our signature leaded machinable alloy C360 as Blue Dot® Rod and our lead-free machinable alloy C693 ECO BRASS® under the Green Dot® Rod brand. Chase can provide a variety of alloys to support your challenging manufacturing requirements.
Visit their site – www.chasebrass.com

RECENT POSTS
Signup for Our Newsletter