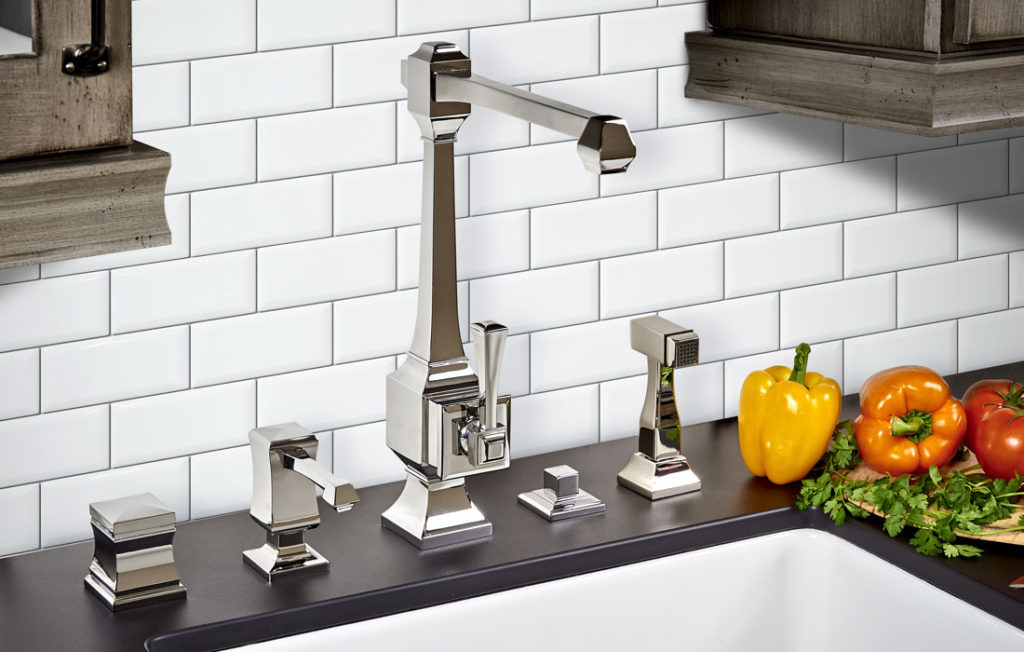 Definitely Outside the Box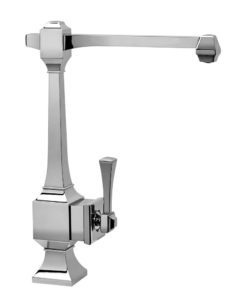 Yes, we know it's a cliché, but thinking outside the box is just how we roll at Waterstone. We are proud to introduce the Yorktown Kitchen Suite. Waterstone designs are unique, with celebrated, shapely lines. The Yorktown, named after the famous battle with the British, is truly revolutionary. It's a transitional design whose flat, mirrored surfaces and angular elements are modern, but with just a touch of that traditional feel. Faucet designers Chris Kuran and Steve Kliewer have created the "COOL" factor with a streamlined shape, clean lines and strong angles just like a vintage muscle car–a monument to our innovative engineering and style.
This kitchen faucet will be an instant hit with foodies and home chefs. It not only looks good, but the craftsmanship and functionality is superb. The solid and contoured base gives rise to the flat-surfaced sides of the body. The tapered single handle is engineered with a braking system that keeps the handle's push and pull at a constant tension. The Yorktown's spout riser stands tall, like a monument, and leads to the sleek, contoured straight spout. The spout has an 8-3/4" reach and can swivel 360 degrees for full clearance and coverage. An aerated spout tip gives a steady, strong stream, but without the splash. It is simply gorgeous and angular.
In addition to the Yorktown Kitchen Faucet, the complete Suite has a matching side spray, soap/lotion dispenser, disposer air switch and a dishwasher air gap. It was created with the same angular design to create a stunning sink area. The newly engineered side spray resembles a hammer, and provides a powerful spray for dishes and cleanup. Fully insulated, the side spray's ergonomic handle does not get hot. Our garbage disposal air switch mounts on the counter and is a convenient alternative to wall switches. Air-activated, it is a perfect solution for a kitchen island and works with any disposal. The industrial looking soap/lotion dispenser has a new engineering feature that pumps more volume of soap, but will not drip with our anti-wick spout tip. The Yorktown dishwasher air gap prevents dirty drain water from the sink from backing up into the dishwasher. Not only is the air gap unit designed to stop brine water back-up, and reduce dirt in your kitchen pipes, but it looks spectacular in the process. Together, the Yorktown Kitchen Faucet and its accessories will become the centerpiece to any transitional kitchen.
At Waterstone, we never stop innovating. We can't sit still. Our love of faucets and a desire to create a piece of jewelry for your kitchen is what gets us excited in the morning. Not only is the Yorktown an ideal choice for homeowners that demand quality, it is something unique that reflects their lifestyle. And, of course, like all our products, it is made in the USA.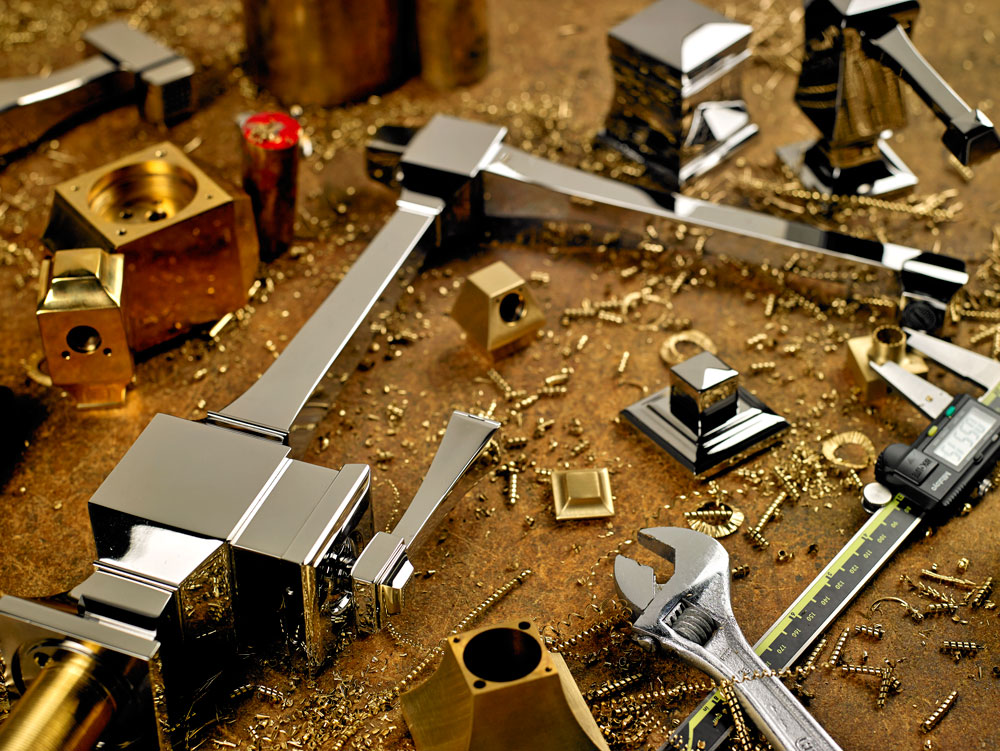 RECENT POSTS
Signup for Our Newsletter