LUXURY KITCHEN FAUCETS MADE IN THE USA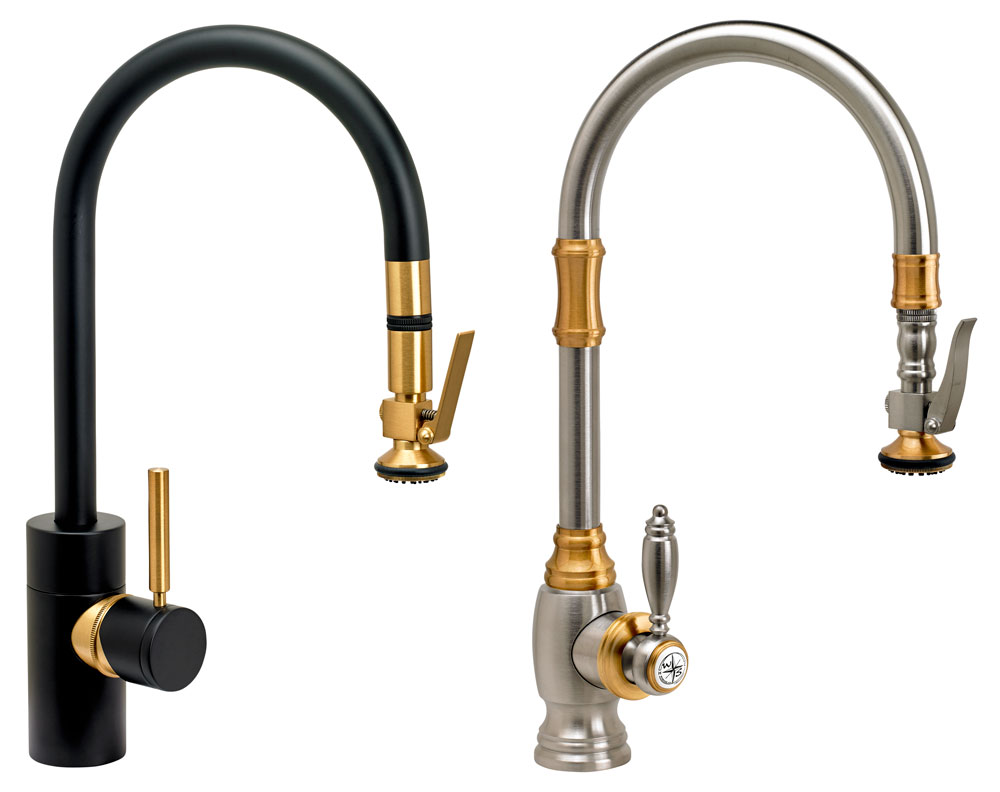 Create your own!
Waterstone now offers custom two tone split finish faucets in select combinations. Choose a primary and accent finish to create a unique faucet that matches your kitchen's color scheme.
READ MORE
See one of our amazing assemblers build a Wheel Pulldown Faucet in one minute! The Wheel Faucet is the most unique and intricate design we have in our line. It is made up of over 60 parts. The attention to detail and the craftsmanship is what our crew take pride in. We love what we do! Here at Waterstone, we're proud be be the only American made kitchen faucet company in the industry.
Take a look inside our California factory and see how it's made in America. I Made This! – it is a core believe here that every single person has a part in making every faucet that goes out the door. Our people – our family – take such pride in what they do. Everybody at Waterstone works to make a better product, a better work environment and a better experience for our customers.

Welcome to Waterstone Faucets! Since 1999, our company is all about Blending Art and Technology. We create the designs we love and then find a way to make them tough enough to be worthy of a lifetime of use in your kitchen. We are proudly made in the USA! Yep, for years and years we have made it all right here in our factory in Southern California and we take great pride in being able to say that we are truly made in America.
We invite you to spend a few minutes with us to discover the many exciting products we offer. Find out why our products are so sought after by designers, architects, high end builders, and homeowners that want the best.
Take a tour of our California factory. Meet our machinists, craftsman and engineers who create our luxury kitchen faucets. We love faucets! The pride we show creating jewelry for your kitchen is obvious in the look and quality. We're sure you will understand why nobody has a passion for Kitchen Faucets like we do – NOBODY. Take a look at our "Suited" products. Faucets and accessories that match in both finish and style. Our patented Gantry Pulldown Faucets, Pulldown Faucets, Bridge Faucets, Kitchen Faucets and more! We've got something for everybody's kitchen.
– The Waterstone Faucets Team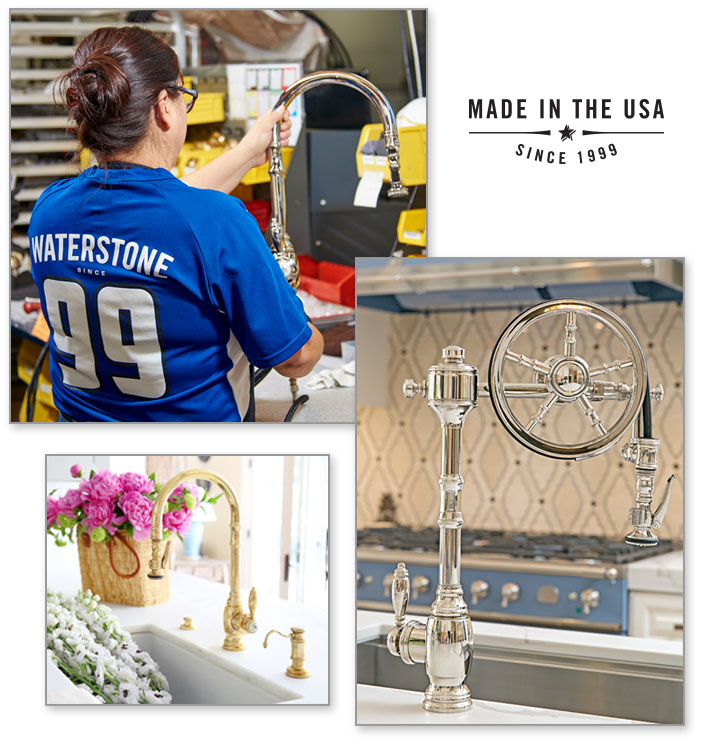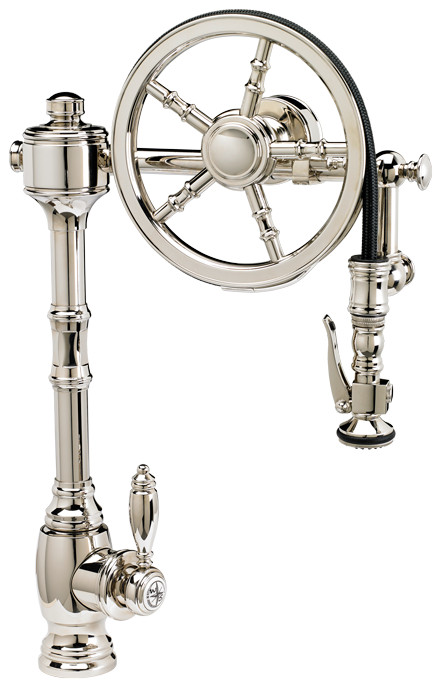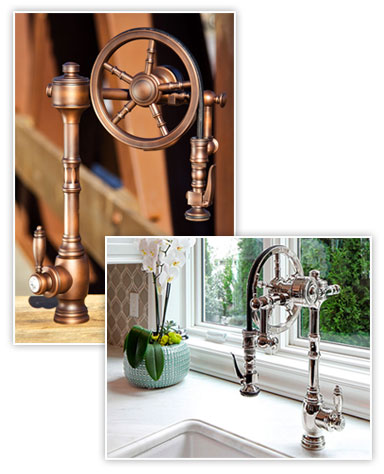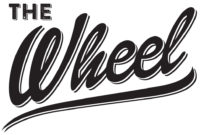 Waterstone Re-Invents the Wheel!
A truly one-of-a-kind kitchen faucet, The Wheel Pull Down Kitchen Faucet, raises the bar for the Pulldown Faucet category. The Wheel's innovative design was Inspired by the wheel of a ship and the adventurous spirit of American ingenuity. The Wheel's pulley spray design is built with the quality and craftsmanship you would expect from an American Made kitchen faucet.
READ MORE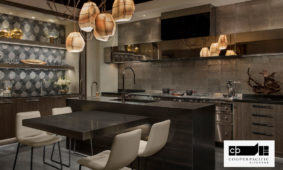 standard
Inspirational design begins in many places. For Steven Cooper, it was a lumberyard in rural Minnesota. During his childhood, Steven's READ MORE
ALL FAUCETS AND ACCESSORIES AVAILABLE IN 30 FINISHES PLUS 316 SOLID STAINLESS STEEL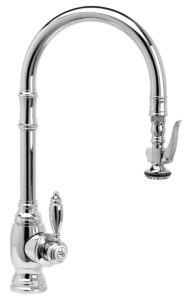 CHROMES AND NICKELS
A sleek, modern finish that will compliment any contemporary kitchen design and are the most durable finishes Waterstone offers.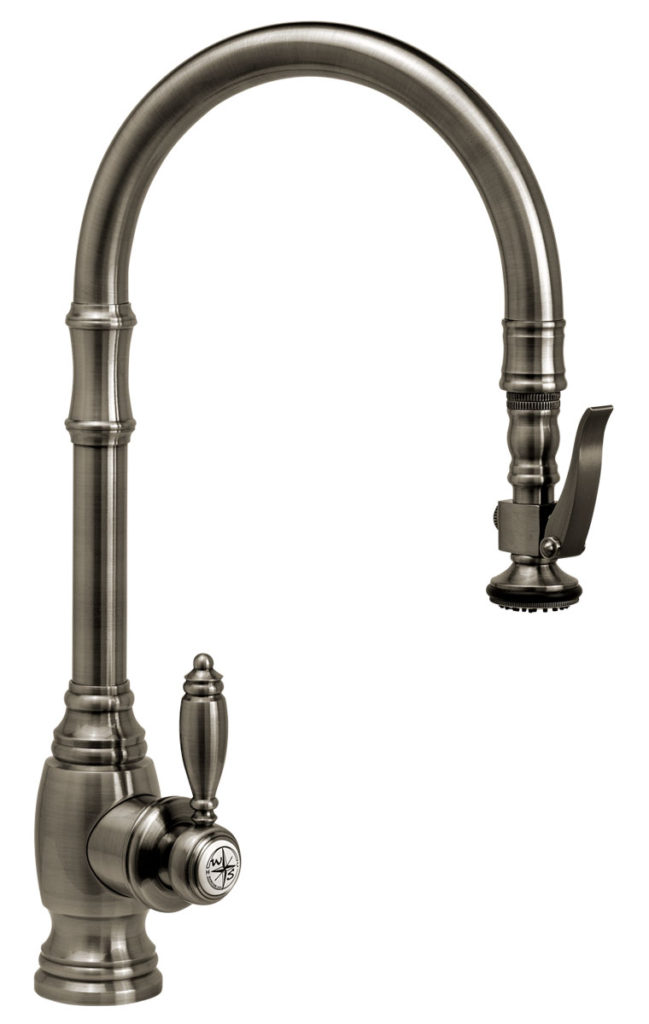 PEWTERS
An artistic blend of vintage and distressed with modern and contemporary. Our Clear Coated Finishes have a clear protective coating applied to the faucets.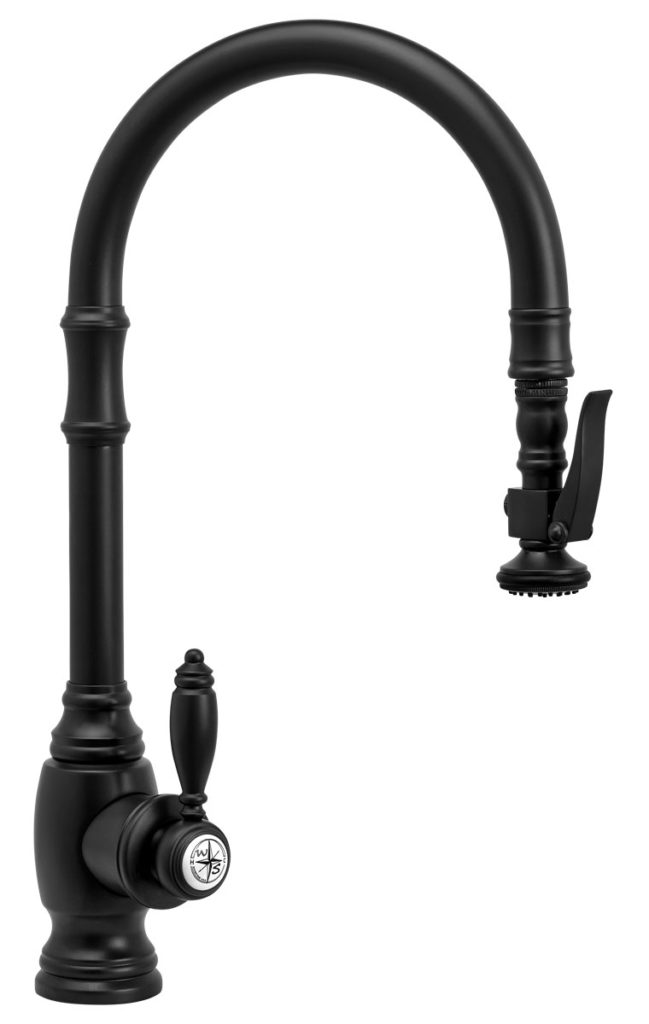 SOLID COLORS
Tough yet stylish, powder coated faucets are more resistant to diminished coating quality as a result of moisture, chemicals, or ultraviolet light.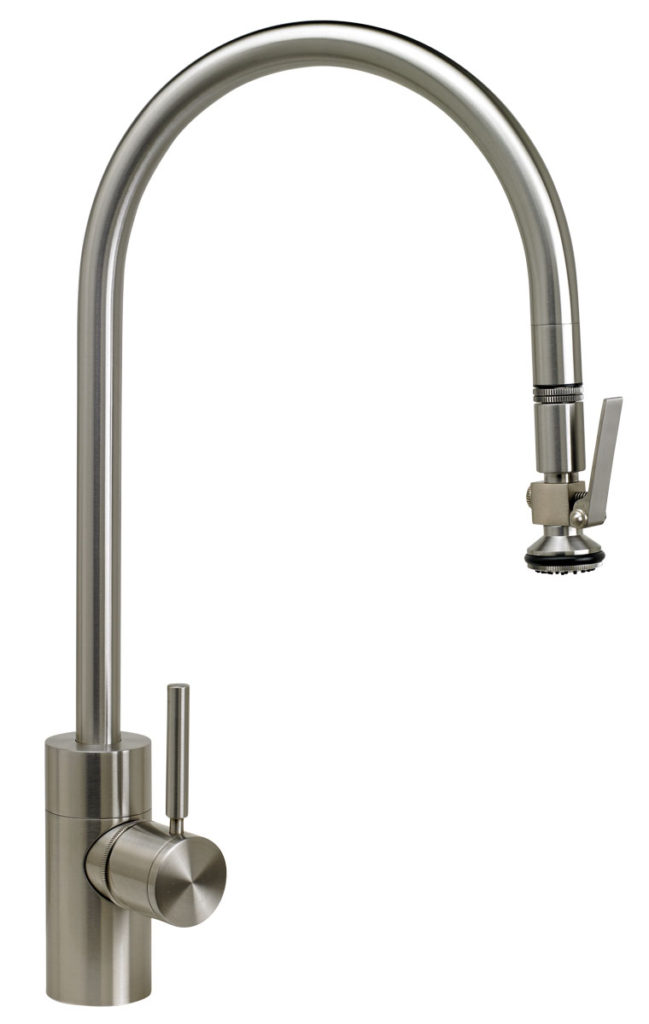 STAINLESS STEEL
A classic finish for all Waterstone contemporary faucets. Made from solid stainless steel.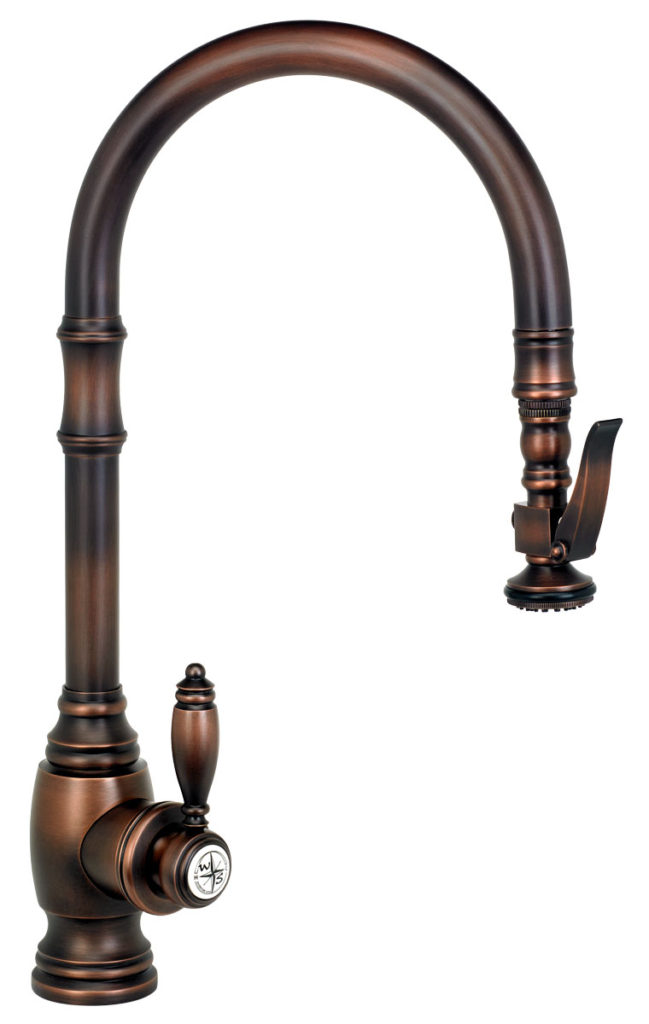 BRONZE AND BRASS
A finish that makes your kitchen come to life. Living Finishes add a traditional old world feel to your kitchen and perfect for Tuscan or Mediterranean designs.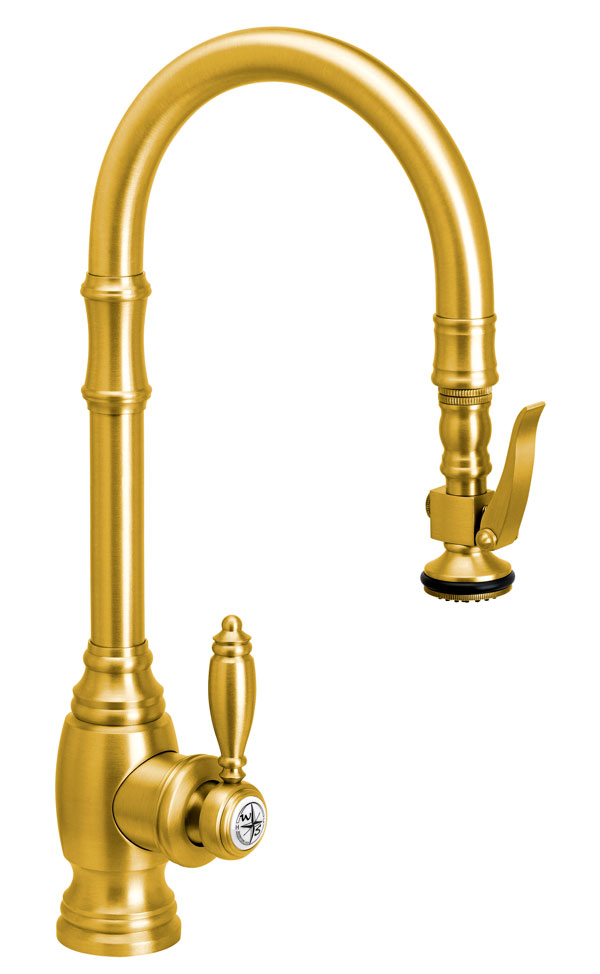 PRECIOUS METALS
For a truly luxurious look to your faucet, precious metals will create a exquisite stunning centerpiece to your kitchen.