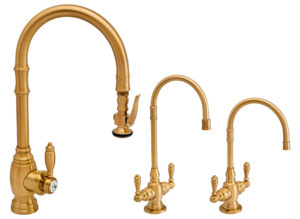 NEW PRODUCTS!
Introducing the Pembroke Filtration and Bar Faucet Collection. An exquisite series of faucets that perfectly match our traditional PLP Pulldown collection. A true "mini-me" of the traditional PLP. These C-Spout creations were designed with the same decorative finial elements on the neck and spout tip as our traditional PLP Pulldown. Side by side, these two faucets will become stunning centerpieces to any kitchen.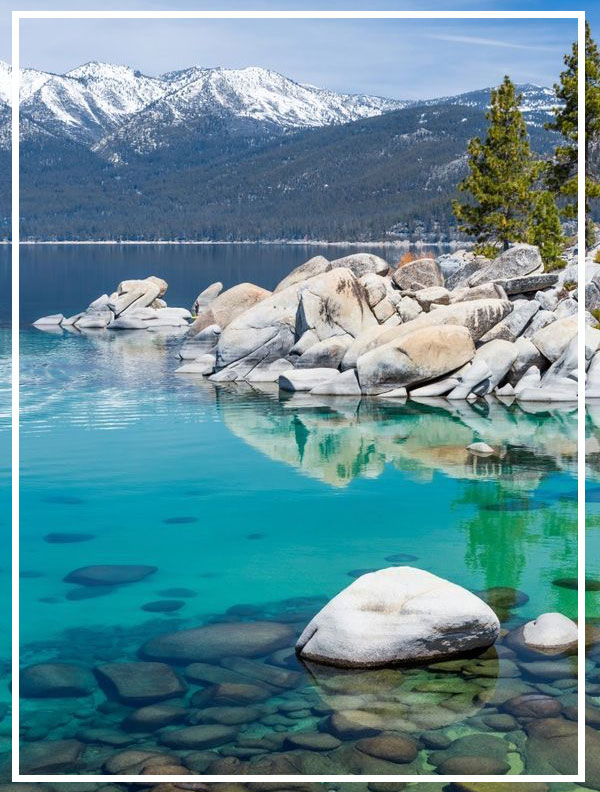 INSPIRATIONS
Tucked away into the snowy Sierra Nevada mountain range, Lake Tahoe is famous for it's clear, cobalt blue water. Created from the purest snowmelt, the lake's colorful beauty and scenic views attracts travelers and adventurers from all over the world. A "noble sheet of blue water," Mark Twain wrote of Lake Tahoe in 1871. That color, that pureness, that clarity is what we strive for at Waterstone. Fresh, great tasting water that takes you back to it's alpine source. Our filtration faucets emulate that Sierra Nevada beauty and bring it into your kitchen. So, the next time you go for a hike, bring a little bit of Lake Tahoe with you.
COLD ONLY FILTRATION FAUCETS
HOT ONLY FILTRATION FAUCETS
HOT AND COLD FILTRATION FAUCETS
FILTRATION FAUCET FEATURES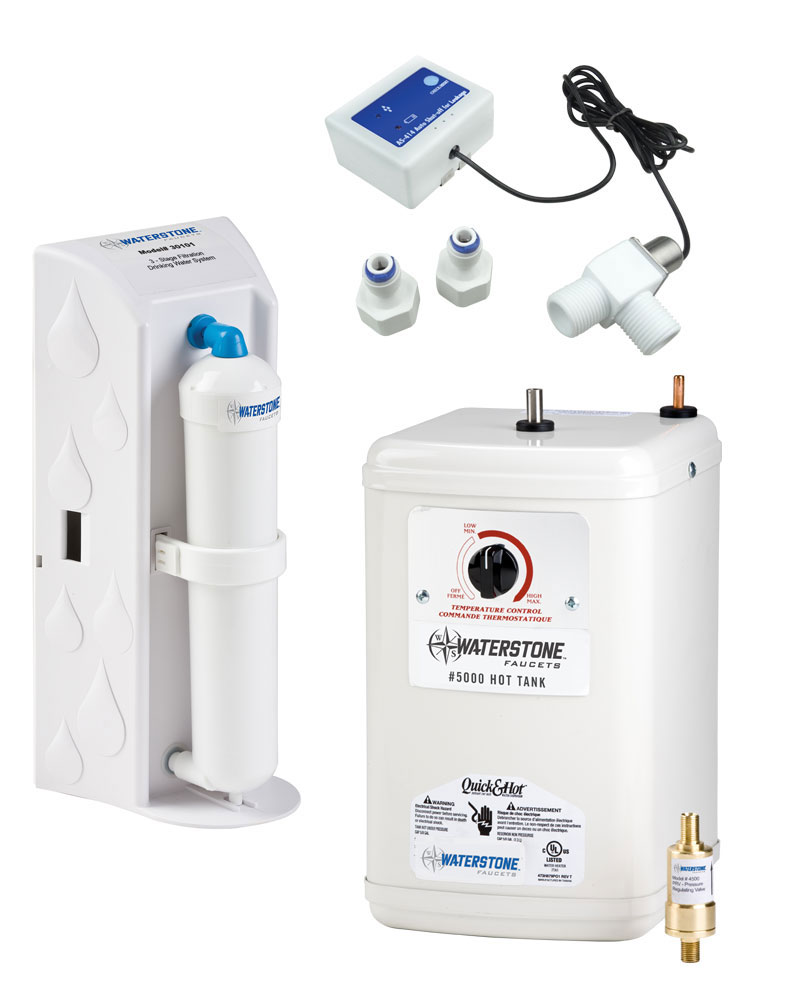 • Hot and cold filtered water on demand.
• For use with Waterstone Filtration Systems.
• Adds convenience to any kitchen.
• Traditional or contemporary styles.
• Spout swivels 360 degrees.
• Lever or cross handles.
• Resistant to reverse osmosis water.
• 1/4 turn ceramic disk valve cartridges
• 1.1 gpm maximum flow rate.
• Solid brass or stainless steel construction.
• Lifetime functional warranty.
• Made in the USA.
Can't stand the taste of tap water? Get great tasting, purified drinking water with a Waterstone Filtration Faucet. Three types of faucets to choose from. A cold only, hot only, and a hot and cold faucet adds the convenience of pure filtered water to any sink area and a great alternative to municipal water. When combined with a Waterstone Under Sink System, these traditional faucets can provide purified, filtered water on demand. Instant hot water for coffee, tea or soup, or refreshing cold water to quench that thirst. All filtration faucet are created in both traditional and contemporary designs. These water purification faucets can be Suited to match your other kitchen faucets, accessories, and cabinet hardware in both style and finish. Lifetime functional warranty and made in the USA. Faucets are compatible with reverse osmosis filtration systems. Available in 32 finishes and solid stainless steel.